Here's another photo from WFC's Unconventional Fantasy ebook.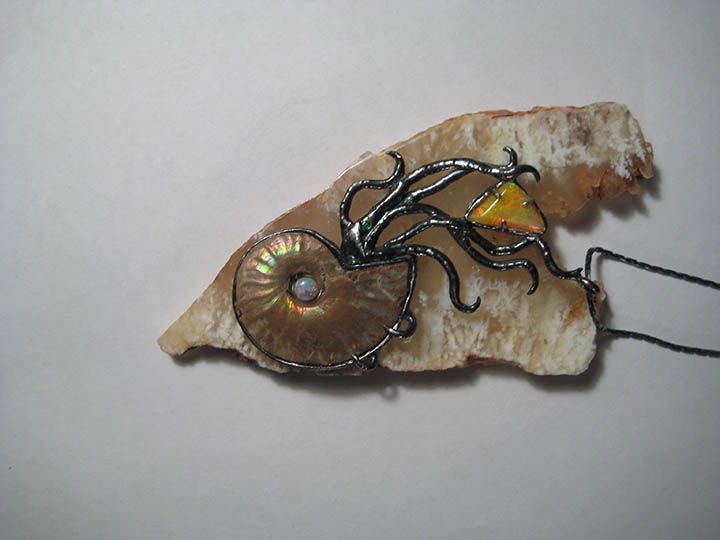 The pendant is an "Ammonite with Tentacles Grasping Opal". It's sterling silver (antiqued black), fossil ammonite (Cretaceous), Ethiopian opal, and Australian opal -approximately 3.5"
From the Collection of David and Pierce Ludke

Finished packing the second group of amazing stones from my lapidaries. They include some exquisite lace agates, some of the most beautiful plume agates I've seen since LLoyd Eschbach cut then for me many years ago, and a stunning tiger iron. Had a lovely time packing them.