All of the polishing is finished for World Fantasy and except for one pearl ring all the stones are set.


The poppy on barbed wire pendant that I've made as my commenorative for the 40th World Fantasy (1914 theme) has worked out beautifully.

The pendant below from their ebook is "Chinese Landscape".

Sterling silver, plume agate with marcasite, cinnamon diamonds, and faceted marcasites - approximately 2.5"
From the Collection of Marsha Jones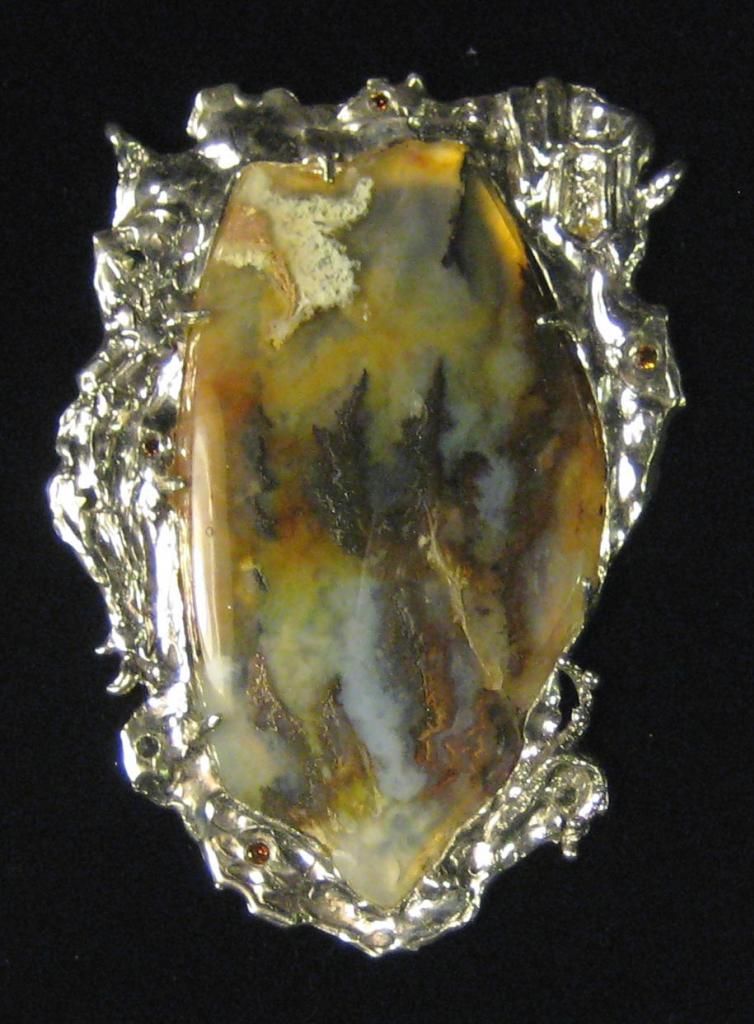 I'm too tired to write more tonight.