These are the two volga river chalcpyrites that I have been designing pendants for.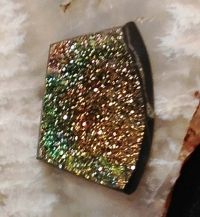 They are far more brilliant in life. This one is about 1" and will be set in a very dark almost black silver.

This one is about 1/2" and is set in a soft gold electrum (half silver and half gold).

I'm polishing the pendants tonight.